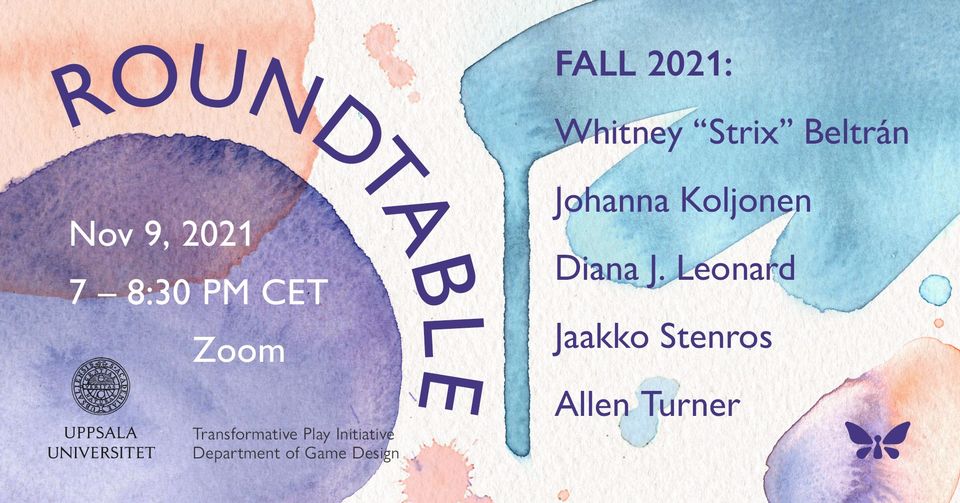 Join us for our first roundtable in the Transformative Play Initiative Event Series!
When: Tuesday, November 9, 2021, 7:00 – 8:30 pm Central European Time.
Where: Online on Zoom (Register here)

Description: In our first roundtable, we combine our five first speakers together in a panel to get to know more about them and their take on transformative play. After hearing:
… we are now bringing them together to explore transformative play in the past, present, and future.
This series is hosted by the Games & Society Lab at the Department of Game Design, Uppsala University campus Gotland. The series explores the use of analog role-playing games as vehicles for lasting personal and social change.  Find our previous events recorded on YouTube.