Neon Skies is a 3D, multiplayer game inspired by the game mode "Battle Royale".
You are summoned to a futuristic jungle on a sky island along with three other players and your goal is to craft your own weapons and fight to be the last man standing. You are equipped with a stealth suit that lets you stay invisible to other players except for when performing important actions such as entering combat, harvesting resources or crafting weapons.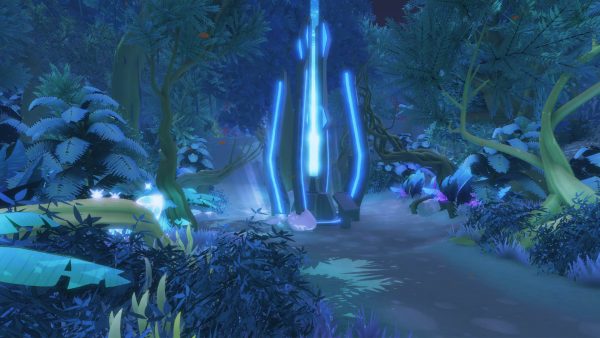 The game is built in Unity. For the graphical content we used Photoshop, Maya, 3Ds Max, 3D Coat and Substance Painter.
Team:

Håkan Johannsson – Lead Code
Fabian Lindin – Lead Artist
Erik Levin – 3D Artist
Marcus van Aller – 3D Artist
Filip Swärdh – Producer/Lead Deisgner