Chubby Chase Race is a four player racing game with an exciting physical interface; all players steer and control their velocity directly with a large trackball.
Here's a recording of a frantic playsession at the GGA.
https://youtu.be/wSZwTy-6dvs
Awards: Chubby Chase Race was awarded "Public Choice" and "Best Arcade Game" at Gotland Game Awards 2009.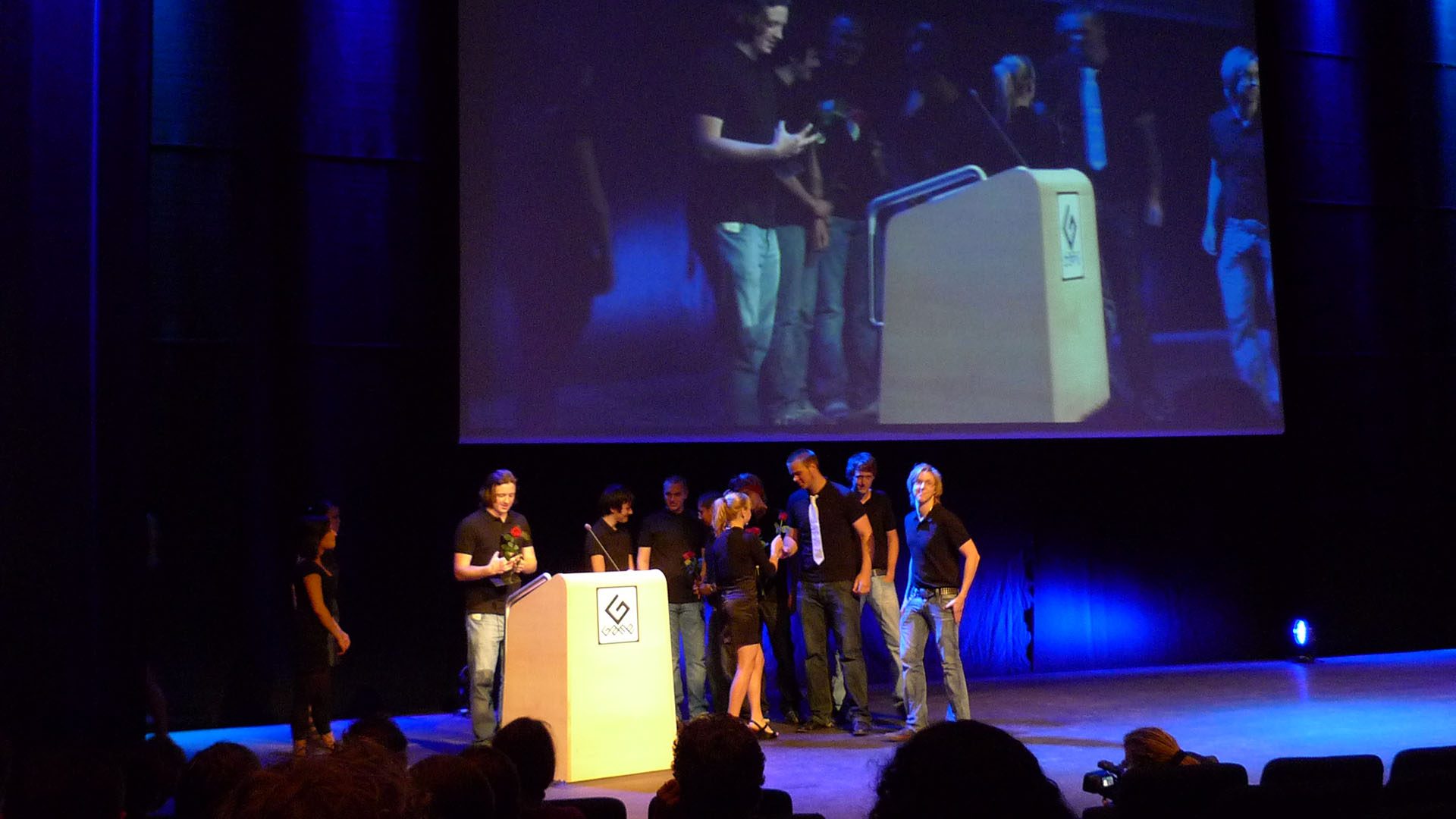 Team:
Gustaf Stark
Daniel Erikssson
Markus Mattfolk Stenberg
Mattias Niiranen
Nehmo Tapio
Esteban Soto
Gabriel Sammens
Otto Westerlundh