Inflate The Frog! Roll slip and squeeze your way around this 2d-puzzle-platformer as The Hungry Frog. Control your size and affect the environment at the same time to devour as many flies as possible!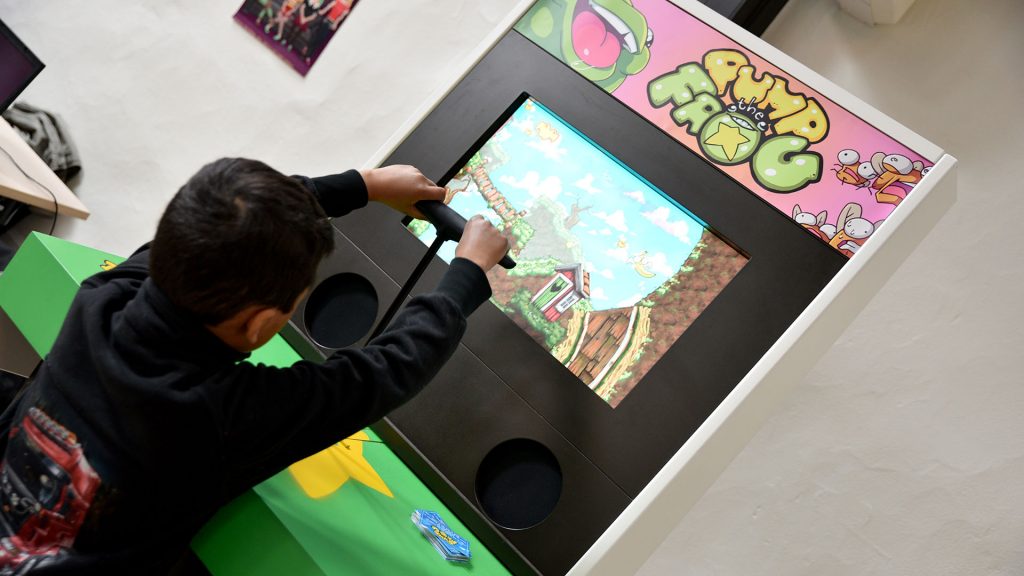 Pump the Frog was awarded Best 1st Year Project, Almedalen Library Award, the Cha-ching award (most commercially viable) and the Pwnage Award at the Gotland Game Conference 2017.

It went on to win Best Execution in Art at the Swedish Game Awards 2017, and was selected for the 2018 alt.ctrl.GDC showcase in San Francisco.
They also won the Tokyo Game Show "Sense of Wonder"-competition to exhibit in Japan and the game was ranked among the Top 6 Indie Games of Tokyo Game Show 2018!
Team:
Karl Wallsten – Producer/Tech
Theo Unland Karlsson – Lead Design/Lead Tech
Erik Säll – Lead Programmer
Felix Wahlström – Lead Artist
Eric Osana – Programmer/Lead Sound
Emil Kiviniemi – Artist/Animator
Elias Thörnlund – Music
Nils Eklöf – Music/Sound Effects