The 2018 Game Developer's Conference will once again feature the alt.ctrl.GDC exhibition – an area at the GDC dedicated to games that use alternative control schemes and interactions. Applications are sent in from developers around the world, and twenty games are selected for the exhibition. Our students snagged three of those nominations for 2018, and last year we earned two spots. 🙂
Gamasutra has the complete lineup of games from all around the world, and have also begun interviewing each team.
If you are at the GDC in March, make sure you swing by, speak with our talents and try out their crazy contraptions:
Pump the Frog (7 Holy Frogges)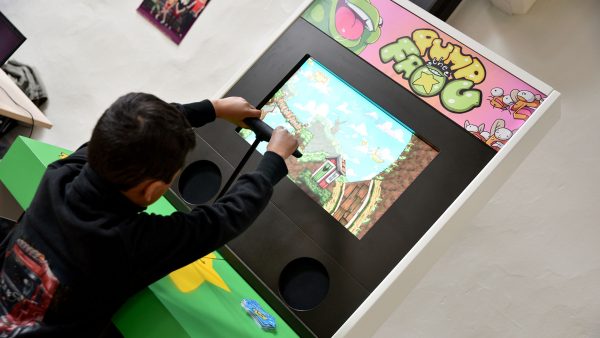 Pump the Frog is a 2d-puzzle-platformer where you control the Frog and your environment, roll, slip and squeeze around the levels, devouring any fly in your path!
Alt.Ctrl.GDC Showcase: Pump the Frog!
Yo, Bartender! (Kraken)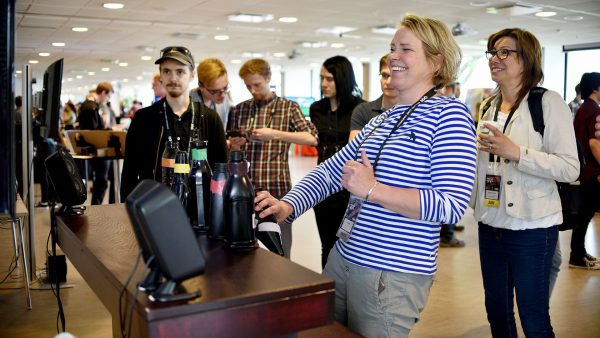 Yo, Bartender! puts you in the shoes of a modern day bartender mixing cocktails in a bustling city. Survive the night rush by mixing and serving as fast as you can while making sure you always have the orders right. For more info, read the interview – Alt.Ctrl.GDC Showcase: Yo, Bartender
Grave Call (Totally Not a Game Studio)
Grave Call is a time-based, asymmetrical multiplayer game based on communication between two players, one is buried alive and one is a police dispatcher. A phone holds clues for the coffin's location, which has to be identified before the phone battery runs out. Check out their interview – Alt.Ctrl.GDC Showcase: Grave Call