Yo, Bartender! puts you in the shoes of a modern day bartender mixing cocktails in a bustling city. Survive the night rush by mixing and serving as fast as you can while making sure you always have the orders right. Do you have what it takes to be a bartender?
Yo, Bartender! was built for PC using Unity and Photoshop.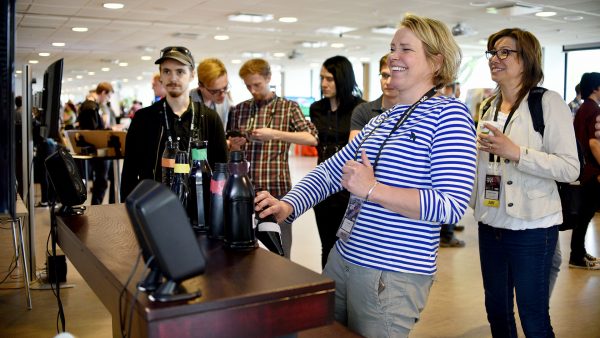 Yo, Bartender! was selected for the 2018 alt.ctrl.GDC showcase in San Francisco, and the team were interviewed on Gamasutra – Alt.Ctrl.GDC Showcase: Yo, Bartender.
Dante Douglas over at Polygon met the teamat the Game Developers Conference, and wrote a little piece about Yo! Bartender.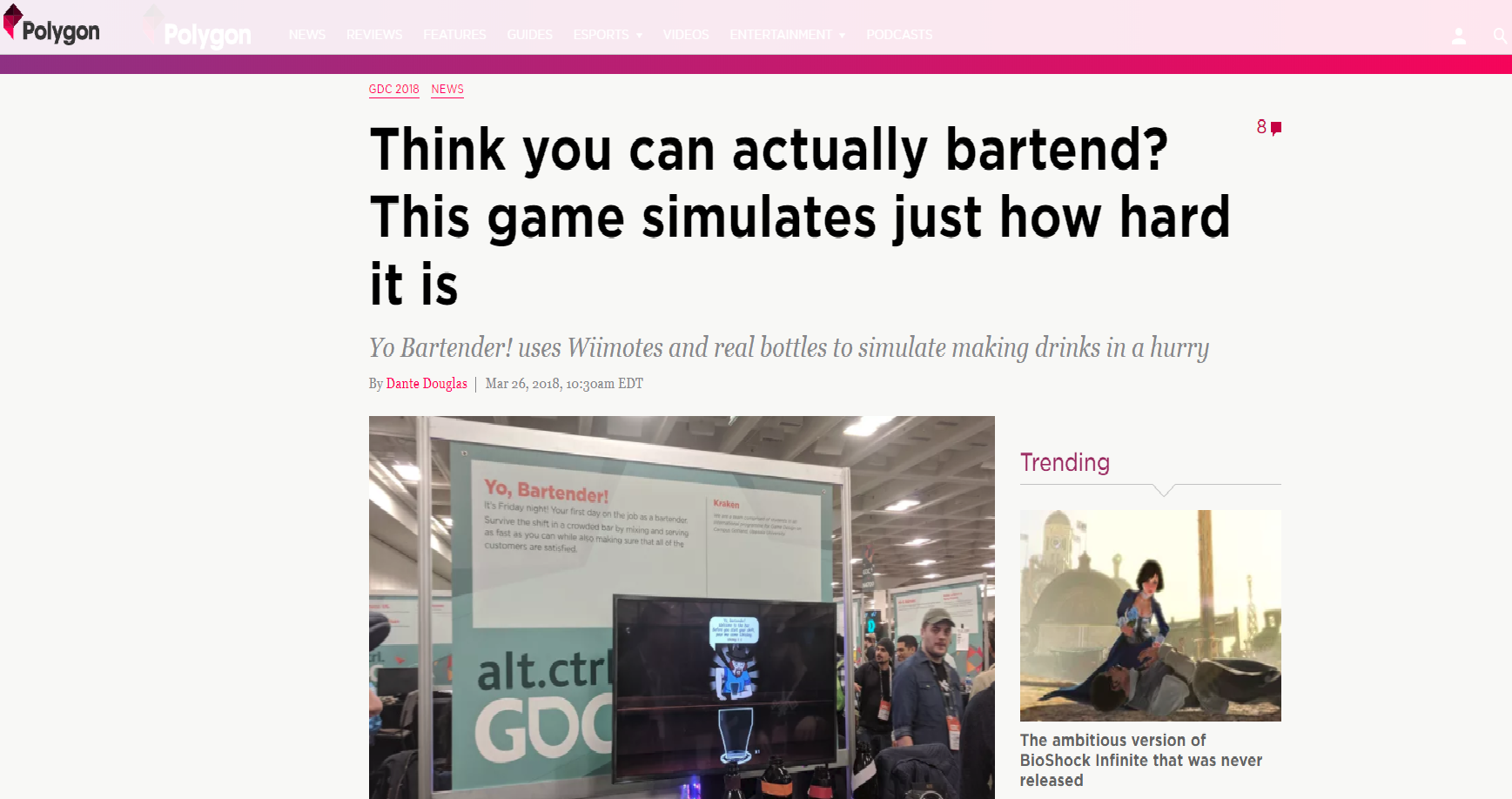 Team:

Producer: Raoul Man
Lead Designer: Christian Bång
Lead Code: Jacob Lindberg
Lead Art: Alexander Sjöberg
Lead Sound: Jakob Hansen
Lead Tech: Alexandru Capşa
Programmer: Thomas Cairns