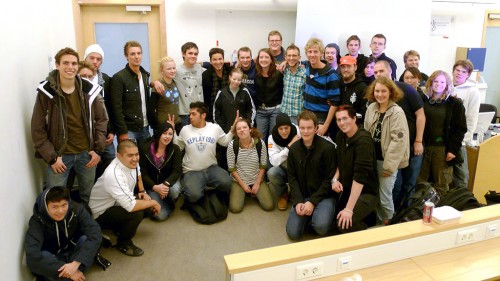 The entire GAME-floor has been teeming with frantic, creative energy as producer and animator extraordinaire Steven M. Ilous led our first year Computer Graphics & Animation-students through a week long workshop.
The group of 30 or so students were divided into smaller teams of 6 and asked to produce – during five days – a short commercial or film either 15 or 30 seconds long. Steven led them through a gradual and iterative process, from the single line concept, to story board, to shooting new material, composing, mixing animation with existing footage and lastly rendering the entire effort.
It's been an awesome journey – from zeros to heroes, in five days flat!
Update: some teams have posted their videos on youtube, checkit;
They'd Be Everywhere If We Didn't Eat Them
The Safest
If – Is Your Home Insured?
Swine Flu The Movie