We work hard to maintain a notable presence at an international level – we exhibit at the largest fairs, send staff and students to conferences and initiated the International Research School of Game Design. Thus we've come to establish a huge and ever growing network within the international game- and movie industry, academia and independent scene.
The most visible benefit of these contacts is probably the jury for Gotland Game Awards – some 30-40 people from the world-wide industry comes to Gotland every year to see our student's projects and give them valuable feedback.
But us networking is for so much more than just the GGA: the elective "fourth year" – International Game Production Studies – is built around having external stakeholders weighing in and guiding the student teams during a full year of development! We arrange for in-depth workshops by industry professionals a couple of times a year, and we bring in – on average – a staggering 15 on-campus guest lecturers every year!
These are some examples from the past two months:
Daniel Leaver from Media Molecule (England)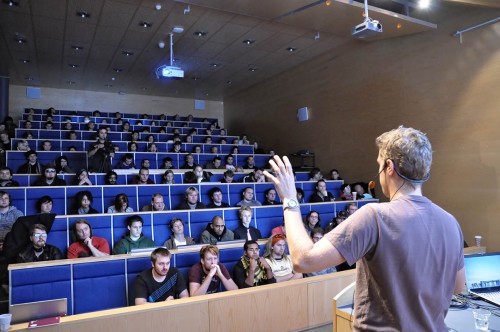 Media Molecule is a British video game developer, known for Rag Doll Kung Fu and LittleBIGPlanet 1 & 2 for the Playstation 3.
Prof. Richard Bartle on Human Rights in Virtual Worlds


Professor Bartle is a game researcher at the University of Essex. He's most famous for having created MUD (multi-user dungeon) – the first of what would later evolve to become massively multiplayer online role-playing games.
Johannes Wadin from Lionhead Studios (London)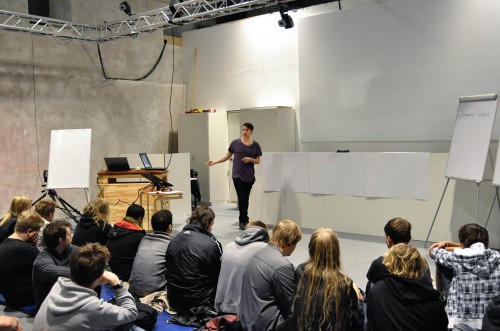 Johannes graduated from GAME in 2006 and went on to work at Avalanche for three years. He joined Lionhead Studios in 2009 and was awarded Alumni of the Year at Gotland Game Awards 2010 for his outstanding professional achievements.
Prof. Ernest Adams on Developing Backwards and in High Heels


Prof. Ernest Adams has been in the game industry since 1989 and currently works as a free lance game designer, writer and teacher. He's written four books in total and he has developed online, computer, and console games for everything from the IBM 360 mainframe to the Nintendo Wii. Ernest is also the founder and first chairman of the International Game Developers' Association.
Michael Mateas on AI for Serious Games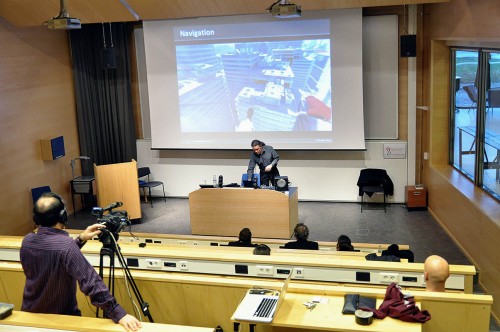 Michael created "Façade", an interactive drama about the relations between three persons in a small flat. Michael holds the MacArthur Chair at University of California, Santa Cruz and runs their Expressive Intelligence Studio where they explore the intersection of artificial intelligence, art and design.
Joakim Setterberg from Fatshark (Stockholm)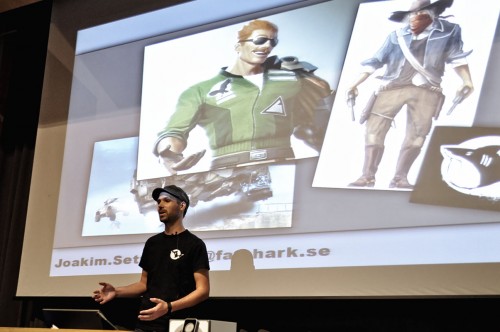 Joakim Setterberg is a Level Designer at Fatshark, and credited in titles such as Diplomacy (2005), Terminator: Salvation (2009) and the newly released Lead and Gold (2010).
The people in this network of ours are all friends and respected colleagues. They provide a great service and a unique value to our students!
All lectures are filmed and digitized with slides and notes. Some of them are made freely available through the Gotland University Web TV, while others require an active student account for the courses in question.