Tekniska Museet – The National Museum of Science and Technology – is tasked with saving, making visible and promoting access to our technological and industrial cultural expressions – a mission which reverberates strongly with us! And even more so now that they've just aquired the worlds largest computer games exhibition; Game ON 2.0.
The exhibition open on the 25th, and they're going to kickstart it with a big event in Stockholm; 2 000 people in attendance, with stage entertainment, bar, game related live music etc. They call the party Game Night and sent out a call for a few companies to participate as representatives of the Swedish game development scene. As the oldest specialized game design education in Scandinavia, we were chosen to be among them.
So join us at the party on the 25th, meet our students, try their games and find out why game development is destined to become Swedens primary cultural industry!
At the party you'll be able to test these games and talk to their creators:
Fly or Die



3… 2… 1… BOOOOOM!!!
Fly or Die is back in Stockholm! After being awarded with the Gamer's Choice at this years Swedish Game Awards, Fly or Die went half around the globe to Tokyo Game Show, and back again. It's time once more for you to put on the jetpack and challenge your friends in the most quirky version of "Hot Potato" you have ever played… or heard.

Fly or Die was awarded Gamer's Choice at the Swedish Game Awards, and developed by students in their first year.
Lunar Love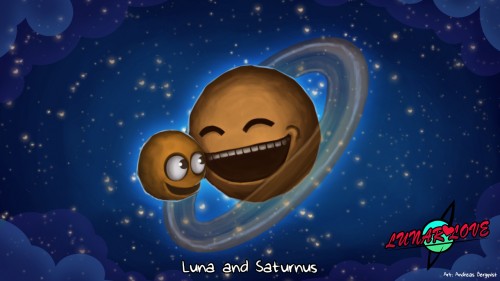 Lunar Love is a puzzle game based on the timeless love between a moon and her planet. The moon is lost in space – and it's up to the player to help her get back home. She does this by activating gravity fields around the planet's hearts in order to guide the moon to her goal. However, there are one or two obstacles in her way that needs to be dodged gracefully.

Lunar Love was awarded the Almedalen Award at the Gotland Game Conference 2013, and developed by students in their third year.

CoBots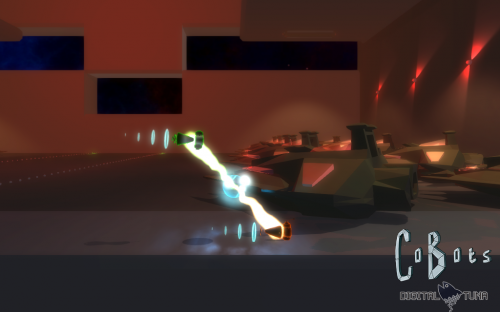 CoBots is a game about two robots linked together by a forcefield aboard a huge spaceship, tasked with restoring power to inactive sections. Played collaboratively, you advance through the game by solving puzzles with your partner,, all while avoiding "accidentally" hurting each other.

CoBots was awarded the Best First Year Project and Pwnage Award at Gotland Game Conference 2013, and developed by students in their first year.

Tribal Marathon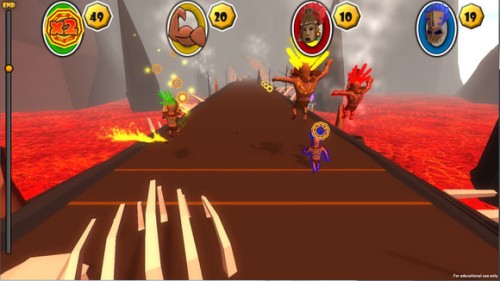 Tribal Marathon is a 2-4 player racing game in the vein of Temple Run. Gather valuable artifacts while trying to push the other players into obstacles or out of the track. All's fair in love and temple raiding.
Compete in unique levels generated by our dynamic environment system and see who manages amass the most points and making it out alive!

Tribal Marathon was awarded Student's Choice at the Gotland Game Conference 2013, and developed by students in their first year.