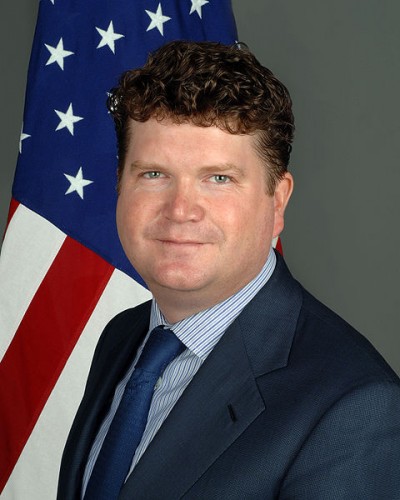 Matthew Barzun – famous for creating and executing the micropayment campaign for Barack Obama's presidential bid, and the new U.S. Ambassador to Sweden – is coming here to discuss "Networking, entrepreneurship and meeting the challenge of the future"!
A real entrepreneur that helped change the world and the nature of modern politics; prior to becoming Ambassador, Matthew was one of the first employes of CNET – the (exclusively) online publishing company – and was a driving force behind much of the companies success for more than a decade; creating and managing many of their services and web sites. Matthew left the company as executive vice president when it was aquired by CBS last year (for $1.8 billion dollars…) and founded BrickPath LLC – consulting and investing in internet publishing.
Mandatory for all 2nd, 3rd and 4th year students!
Time: Friday, September 25 10.00
Location: HGO, lecture hall E22