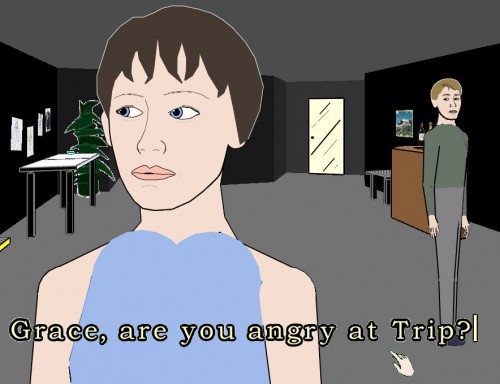 Together with a few collegues, Michael created the interactive story "Façade", an interactive drama about the relations between three persons in a small flat. Michael holds the MacArthur Chair at University of California, Santa Cruz and runs their Expressive Intelligence Studio where they explore the intersection of artificial intelligence, art and design.
"Our goal is to create compelling new forms of interactive art and entertainment that provide more deeply autonomous, generative and dynamic responses to interaction", says Michael.
His talk is titled "How New Playable Models from Recent Work on AI Can Enable New Types of Serious Games, i.a. Games about Human Rights". The lecture is given as part of the course "Human Rights in Serious Games".
Time: Thursday, October 28th, 16:00
Location: E22