Fumbies: The Cloud Creatures has been released on iOS!
Fumbies is a Facebook game about taking care of a handful of creatures that lives high up in the air, over the clouds.
The player needs to keep the Fumbies happy by making sure they are clean, well trained, feel good, and go to their job. The main goal of a Fumbies life is to "lovel", when a Fumbie lovels it passes on its genes to the Fumbie's children. The children will inherit the parent's looks and attributes.
Attributes depend on how the player has trained its Fumbies, and determine if the Fumbie is an intelligent, strong, or charismatic Fumbie. Fumbies earns unique items and visual parts for each specific attribute. Thus; by changing a Fumbie's attributes the player is able to give the Fumbie a unique personality.
Fumbies was awarded the Almedalen Library Award and Best Game Graduating Class at Gotland Game Awards 2010.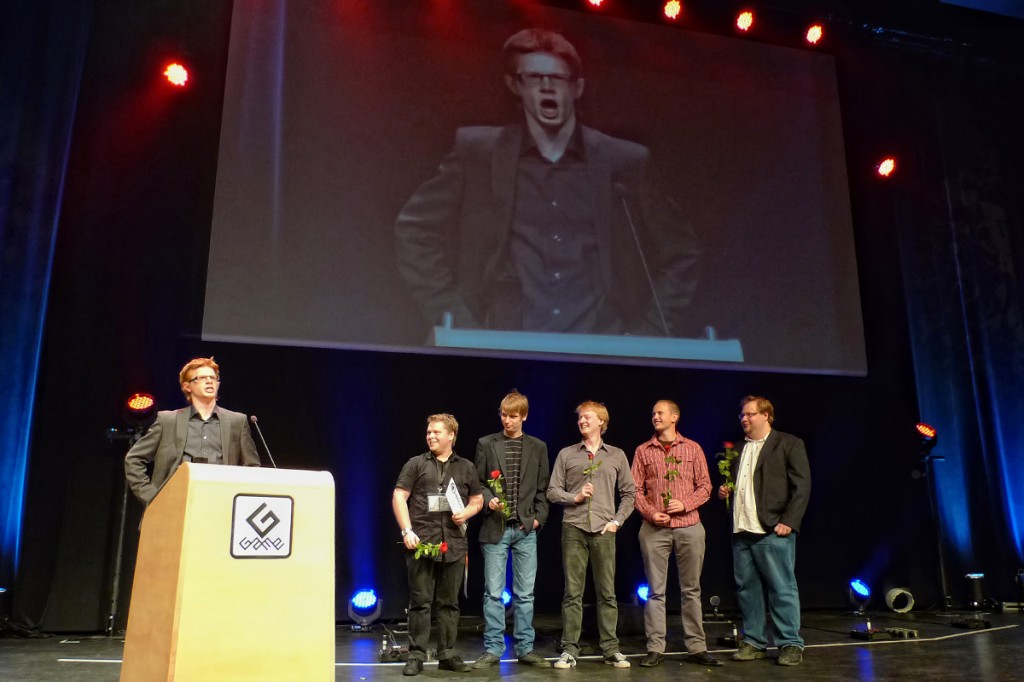 Team:
Producer: Max Tiilikainen
Graphics: Jona Marklund , Rickard Jonasson, Povel Gulin, Sebastian Larsson
Programmer: Johan Norberg, Sebastian Svensson
Sound: Josef Falkensköld (external)
Website: http://www.meowentertainment.com/