"Universen" is a magazine for Uppsala University employees. Issued six times a year, ~7100 copies are sent to the homes of all employees and other interested parties. In the first issue of 2018 our colleague Lina Sors Emilsson is interviewed about her course Product Development for Games, 15 credits (5SD952).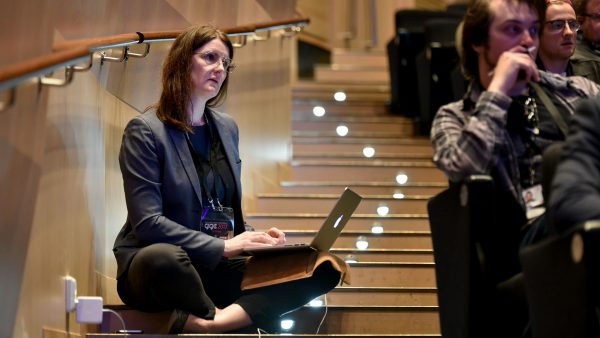 The interview is unfortunately entirely in Swedish, but she's talking about how we use this course to have game design students work with external "real-world" concerns, such as; crisis management, Gotland's water shortage, job market access for the differently abled, and so on. For the first iteration we worked closely with Region Gotland and local industry to come up with realistic concerns and evaluate the student output.
If you're gifted with the Germanic languages you can try reading the full interview below, or on Issuu.com. You can even browse the full Universen archive at uu.se.
The course is a part of our international Bachelor Programme in Game Design and Project Management. You can apply to the program via universityadmissions.se! The international application deadline is 15th of january, while Swedish applicants have until April 15th.